High performance glider that is extremely easy to fly and which is larger than our successful model MANTA.
The wing uses a modern Selig airfoil and it is equipped with both ailerons and flaps. There are several possibilities how to mix the functions of the flaps (high performance thermal soaring, spot landing etc.)
You will enjoy its ability to climb well in thermals. However, Diva is also a great performer for light lift condition on the slope.
The electric version of the Diva is our model THERMIK DREAM.

If you are interested in a different color combination than we offer, please contact us.
Technical specification:
| | | | | | | |
| --- | --- | --- | --- | --- | --- | --- |
| 3000 mm | 1530 mm | 2,1-2,4 kg | 60,8 dm2 | 34,5-37,8 g/dm2 | S7012 | 4 channel 6 servos (5xmicro,1xstandard) |
Kit contents:
White gel-coated fiberglass fuselage
Three-piece wing, polystyrene/balsa construction reinforced by glass fabric
Horizontal stabilizer is factory-built of balsa, NACA airfoil ¨
Rudder is also built from balsa
All parts are covered with Oracover® – ARF version
Fiberglas wing tips as well as the canopy, gel-coated in silver
Accessories (pushrods, levers, mountings etc.)
Large decal sheet
Well-illustrated step-by-step instruction manual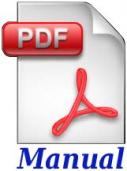 Equipments required
02033-PO
Název zboží: Transport bags for Diva
Price:

72,00€


Bags for wings, elevator and rudder.
1HI3042-1x
Název zboží: HS-82 MG Bulk 1pc
Price:

19,10€

(recommended quantity: 5 pieces)
Unpacked fast microservo 19g with metal gears for small electric planes and sailplanes. Torque 2,6 kg/cm, speed 0,11s/60st in 4,8 V


Notice: for ailerons, flaps & elevator

1HI3085
Název zboží: HS-485 HB
Price:

17,56€


Standard servo with 45 g Carbon gears for general use. 1xBB, Torque 4.8 kg / cm, Speed 0.22 to 4.8 V. s/60st


Notice: for rudder

1M605001P
Název zboží: MPX 6 green connector 1 pair
Price:

2,00€

(recommended quantity: 2 pieces)
Up to 6 - 8A
Nes001
Název zboží: MPX 6 connector holder
Price:

1,99€

(recommended quantity: 2 pieces)
For MPX 6 connectors 1 pair + 4x Screw
182040 CAN15
Název zboží: Connector CAN 15
Price:

1,80€


Three-Row connector, 15 PIN
0167823-0,25
Název zboží: Velcro fastener width 5cm; length 25cm
Price:

1,50€


Self-adhesive Velcro, both parts. Price per 25cm.


Notice: for fixing the battery

8GR3009
Název zboží: Servo Cable Twisted Thick JR 0.25mm2
Price:

0,80€

(recommended quantity: 3 pieces)
Twisted Servocable (three-row) 0,25mm². Price per common meter. 1 m Weight 13 grams.
Spare parts
02033-2ARF
Název zboží: Diva 3 m ARF Wings
Price:

177,00€


Part of the wing is small accessories for installation of servos.
02033-2ARC
Název zboží: Diva 3 m Wings (uncovered - ready to cover)
Price:

138,00€


Part of the wing is small accessories for installation of servos. Not covered.
02033-1
Název zboží: Fuselage Diva
Price:

61,00€


fiberglass gelcoated, length 1520 mm
02033-3ARF
Název zboží: Diva elevator ARF
Price:

29,50€



02033-3ARC
Název zboží: Diva elevator (uncovered - ready to cover)
Price:

25,00€


Thermic Dream Spare part.
02033-23
Název zboží: Wing tip Diva
Price:

14,00€


1 pair, fiberglass light grey gelcoated, 100 mm width at the root, airfoil S7012
02033-4ARF
Název zboží: Diva rudder ARF
Price:

13,00€



02033-4ARC
Název zboží: Diva rudder (uncovered - ready to cover)
Price:

11,00€


Thermic Dream spare part.Without covering oracover.
02033-6
Název zboží: Canopy Diva
Price:

8,50€


fiberglass light grey gelcoated
02033-7
Název zboží: Diva stickers
Price:

7,40€


Stickers sawed with using a plotter on transfer film for Diva 3m wingspan.
TAPE12
Název zboží: Set of adhesive tapes for ailerons and flaps 5 m
Price:

3,50€


Set of adhesive tapes for ailerons and flaps. Length 5 m.
0205022
Název zboží: Hatch latch 31mm
Price:

2,70€


from steel
02036-1A
Název zboží: Wing cover Thermik Dream, Diva
Price:

2,50€



05028
Název zboží: Wing servo mounts 13 mm
Price:

2,40€


Polyurethan 13 mm, delivered in double pairs.
2302
Název zboží: Cable assemblies 2sets
Price:

2,00€


Designed to transfer power to the rudder with a thin steel wire rod or the place of the normal outer casing. Available in black and white. 2sets


Notice: for rudder

02033-24
Název zboží: Diva Wing joiner 2pcs.
Price:

1,90€


Steel Ø6mm ,170mm
05018
Název zboží: Plastic servo covers
Price:

1,60€


For mini servo, ø 65 mm.
02033-3S
Název zboží: Floating elevator bed
Price:

1,30€


Plastic pressing for floating elevator models Diva/Thermik Dream/Manta/Electra/Linea.
05023.1
Název zboží: Winch hook M3
Price:

1,20€


Steel Ø3mm; M3, 20x38mm
05032
Název zboží: Fiberglass control horn
Price:

0,92€


Dimensions: 13,6×1,5×38,0 mm


Notice: for rudder

05031
Název zboží: Fiberglass control horn
Price:

0,70€


Dimensions: 15,4×1,5×18,5 mm


Notice: for ailerons and flaps